Our product!
Our olive oil produced with love for humans and respect of nature.
Our family has been cultivating olive trees for more than a 110 years at the altitude of 450 metres with an exclusively biological method
WITHOUT chemicals
WITHOUT fertilizers
WITHOUT spritzing
WITHOUT watering
more

Who we are

The olive mill
The village
The grandfather
Olive grove
Our Olive Oil
From Roman times the inhabitants were engaged in the cultivation of olives and animal husbandry. Monument of this era and the Roman olive press …
In the 16th century in the area of ​​Rogada, created the village which is engaged in agriculture and animal husbandry. Among those who inhabit it are our ancestors.
Grandfather Panagiotis was one of the best olive harvesters of the area. Together with his parents and siblings, having their own olive grove, they pave the way for future generations.
The village is deserted and an untapped treasure is gradually lost. Nevertheless, a part of this ancient and traditional olive grove is cultivated by our family trying to keep it alive.
The new generation undertakes to share this wealth with you, packaging and distributing to the whole world this treasure, the extra virgin organic olive oil … "ROGADA".
Tradition is not the preservation of the ashes
but the transfer of the flame.

We stand out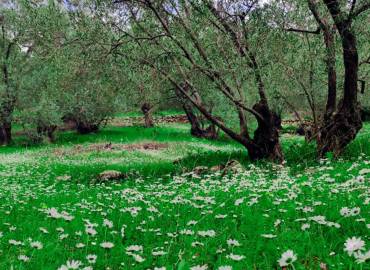 Our family has been cultivating olive trees for more than a 110 years with an exclusively biological method.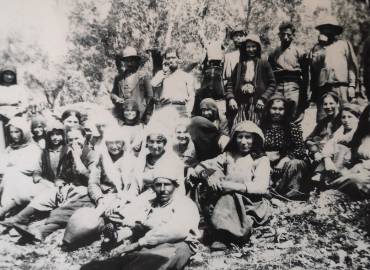 Our village, Ampeliko of Lesvos is one of the most ancient villages of the island, as it has been inhabited since the 3rd century BC.
We only store the olives in jute bags (from fiber) for better ventilation of the crop and protection of the quality.
Living on the fields

Our land!
Lesvos
Lesvos, the third largest island in Greece, is a green island with infinite natural beauty and great ecological value, which has been included in the UNESCO World Geoparks Network …
more
Our family uses natural organic manure to fertilize olive trees.
Our news!